Pictures of me
&nbsp

Getting ready to go to Algonquin park (2005)

My friend Tara took this picture of me, I didn't even remember her taking it afterwards. But its a really good picture. I was sort of thinking "Wow, I didn't think I look this cool!!" But maybe, sometimes I do.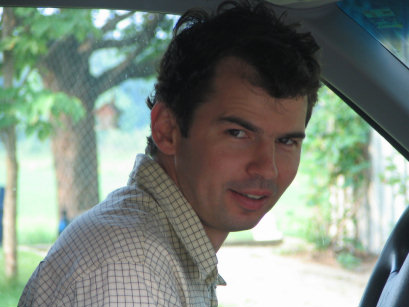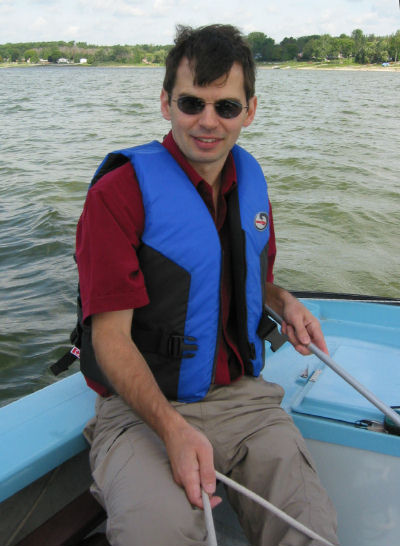 Sailing on conestogo lake (2004)
This is me controlling the sails and rudder of one of the small sailboats at the Conestoga Sailing Club on Conestoga lake. Now, if only that lake was a little bigger!
Waiting for perforce to sync (2004)
Doing a little work from home, waiting for perforce to update the files on my home computer to the latest version, I snapped a self portrait. I'm way slouched back on the daybed I built, and I have my computer desk on wheels pulled back near me (as I do right now too while I'm typing this).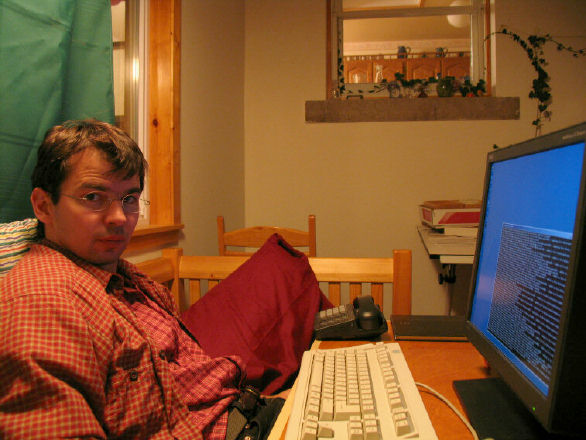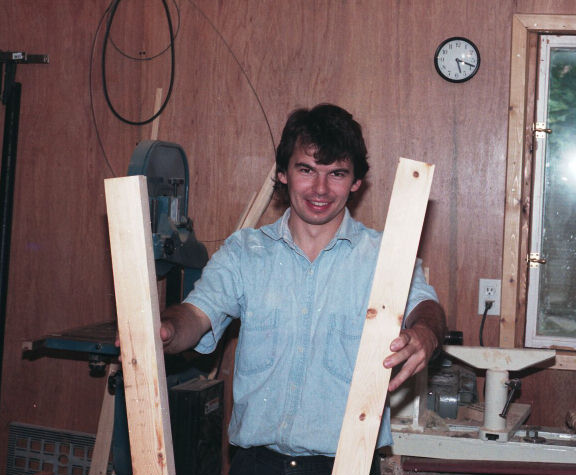 In my workshop (1998)
This is me holding what will be the legs for my outdoor table. Because I never draw plans for stuff I build ahead of time, I often hold the pieces roughly where they should go to get an idea of what proportions look best.
This is a picture of me working on the website (1998)
This is in my sunroom (which I built fall 1997). The sunroom is where I keep the laptop computer from work when I take it home, and do various other writing type stuff at home.
The sunroom is also increasingly host to an overgrowing fern. Somehow, that fern isn't totally healthy, but it keeps invading different parts of the sunroom. The 'torch' style light I parked there for a week became a pole for it to climb on.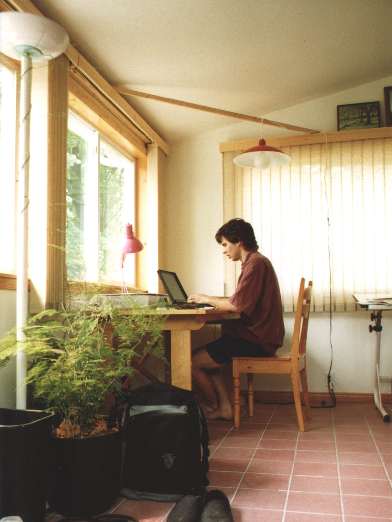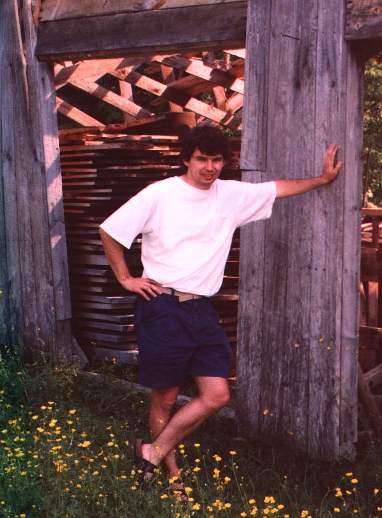 Leaning against my dad's sawmill (1997)
This is a picture of me leaning against what's left of my dad's old sawmill. The winter of 1996-1997 had unusually heavy snowfall, so the roof caved in. My dad decided that he didn't really need the sawmill anymore, and chopped up the part that had collapsed, and left the rest standing as a shed. For many years, this sawmill was the chief source of lumber for my dad's woodworking business and construction of cottages at the camp. I have many memories of that sawmill, but not all of them fond.

To my Home page